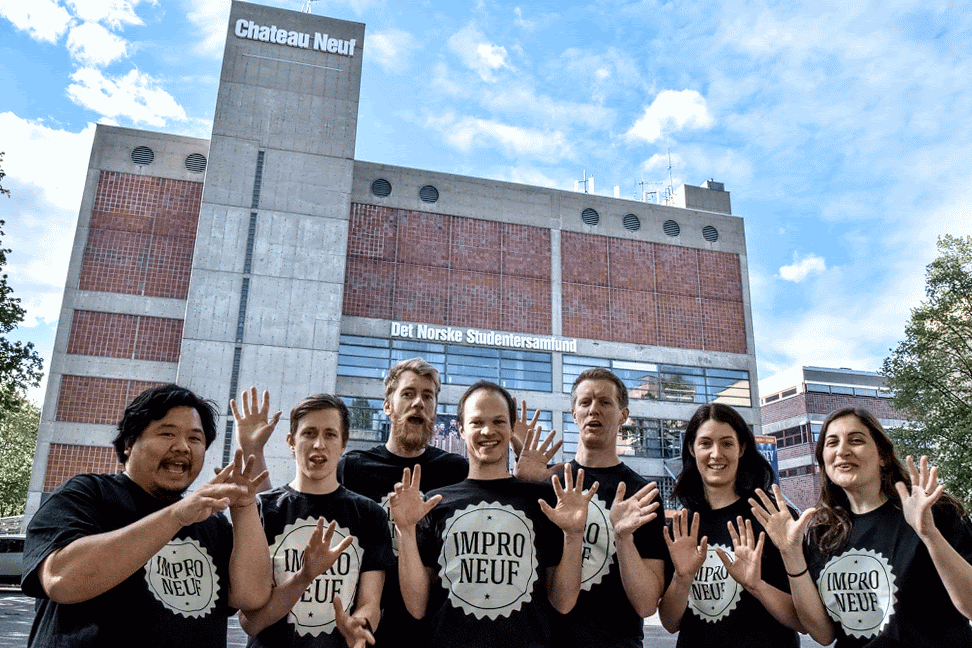 OSLO IMPRO FESTIVAL is the flagship festival of IMPRO NEUF, a volunteer-based community that aims to spread impro joy, beauty and good spirit. We are Norway's most inclusive impro community. Our values are: Fun, Awareness, Acceptance, Connection, Commitment, Support and Love.
This year's festival is our 3rd edition, organized by an improv-hearted, multi-talented and motivated team who are committed to deliver another world-class festival! Our goal is to create an environment for magical experiences, excitement, fun and hospitality for the local community and our international guests!
VOLUNTEER
Do you want to be a part of OIF 2019?
We can always use an extra pair of hands!