TUESDAY
Oslo Impro Festival 2019 proudly presents six days of shows from local and international teams.
Each day we have three shows (18:00, 20:00 and 22:00) on two venues at Chateau Neuf: Lillesalen and Teaterscenen.
All shows this day are in English, except one (Lillesalen 18:00).
LILLESALEN 18:00-19:40 — IN NORWEGIAN
Home baked Impro Neuf's newest mixer team FREUDIAN SLIPPERS have been super excited to continue their journey! The "slippers" are ready for new challenges and as in spring 2019 when we started we are still keen and available to entertain you with our existence! Our team's main goal is to have fun and fun and more fun!
What makes a boy good? Thomas Christoffersen and Petter Holstad Wright tries their best to find the answers. Usually there is stuff that you should and shouldn't do in an improv show, but the boys have realized that the only way to answer this question is to try everything. Will it make sense? Most likely.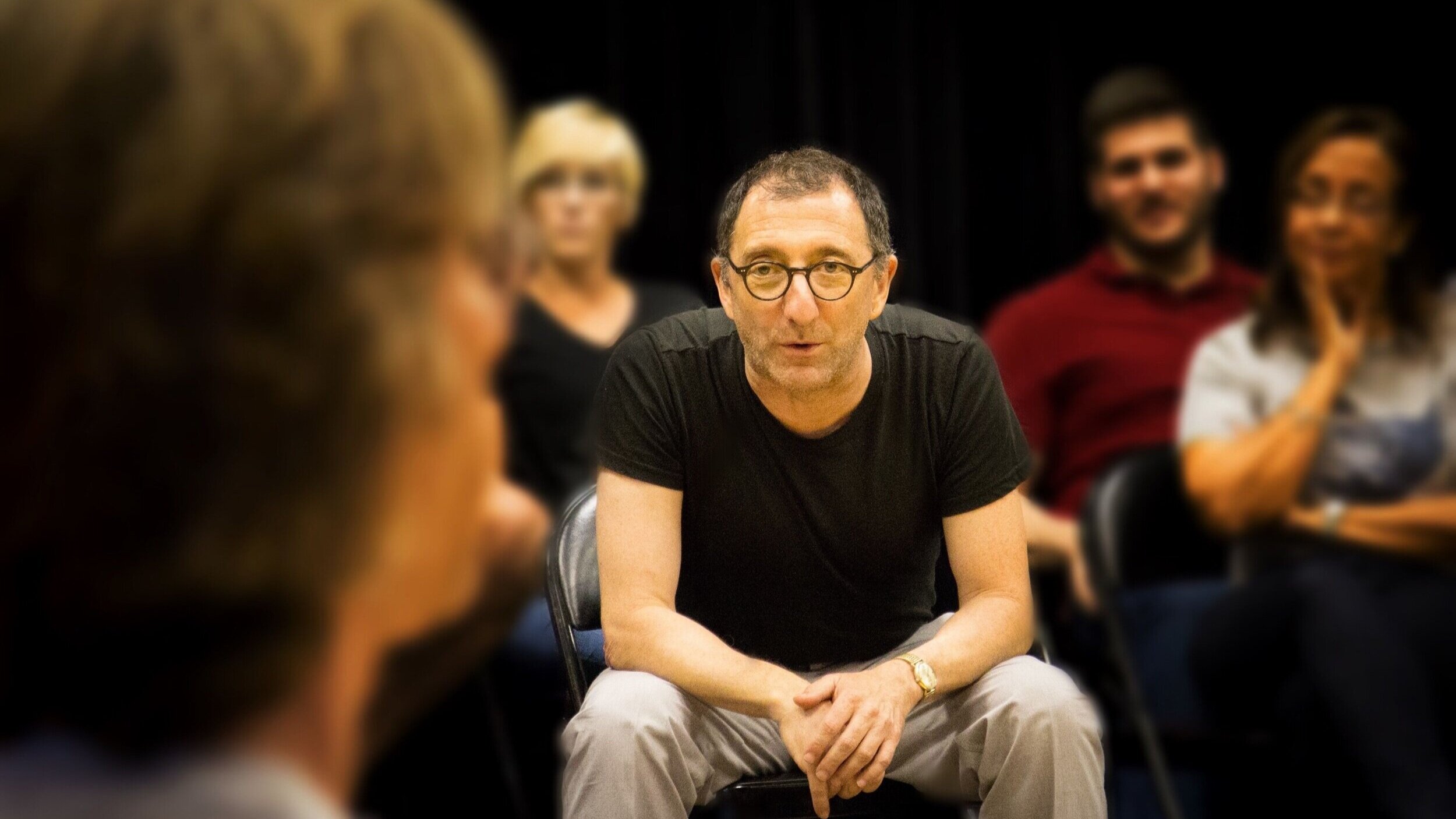 Student showcase 40 min
The focus of this master class is to get the actor to set aside all of the unnecessary elements of improv training and replace them with a life-changing awareness of "You being on stage with you." With the full-day YOU masterclass you'll enter the world of personal awareness and presentness, of the excitement of knowing what to do the moment the moment arrives! YOU are in charge, and this workshop will be a study of--and a practice of--you connecting to you. YOU are the boss of YOU.
Special Feature 40 min
Award-winning show Dummy is Colleen Doyle and Jason Shotts doing a two-person improvised show. Currently residing in Los Angeles, they started performing together at the iO Theater in Chicago in 2008. Since then, Dummy has performed for audiences in London, Rome, Copenhagen, Los Angeles, San Francisco, New York, San Diego, Austin, Houston, Washington DC, Cleveland, Detroit, Minneapolis, St. Louis, Atlanta, Traverse City and Gainesville. Dummy proudly won the iO Chicago's Del Award for "Best Non-Harold Improv Show" in 2013 and 2014.
Jason Shotts is an accomplished teacher at the iO Theatre, twice receiving iO Theater's Del Award for Teacher of the Year in 2011 and 2013. Colleen Doyle taught at iO Chicago (Teacher of the Year 2014) and iO West, where she also served as Artistic Director and Training Center Director.
Special Feature (40 min)
Oslo Impro Festival 2019 All-Stars combine in one ridiculously overpowered show. Featuring a selection from 8 of the greatest improvisers in the world:
David Razowsky (Second City Hollywood artistic director, ADD Comedy), Stacey Smith (iO Theater, Founder of Chicago Musical Improv Festival), Craig Uhlir (iO Theater, Second City, iO Del Award Improviser of the Year), Andel Sudik (Second City, Boom Chicago, Jeff Award winner), Colleen Doyle (iO West artistic director, iO Del Award Teacher of the Year 2014, Improviser of the Year 2013; Dummy), Jason Shotts (iO Theater, 2-time iO Del Award Teacher of the Year 2011 2013; Dummy), Jeff Michalski (Second City, founder of Second City ETC), and Susan Messing (iO Theater and Second City Mainstage alumna, founding member of Annoyance Theatre).